ID-Nutrition
Excellence in functional food
ID-Nutrition is a Belgian specialist in developing and marketing of functional animals feed and premixes. Together with all farmers we care about a sustainable animal husbandry with optimized technical results for every part in the agronomic value chain. With our innovative products and concepts we aim to succeed in this sector-wide challenge.
As an independent family-owned company we are a very flexible and dynamic team of experienced nutritionists. Through a personal contact with our clients we look together for the best solution for every nutritional of other problem.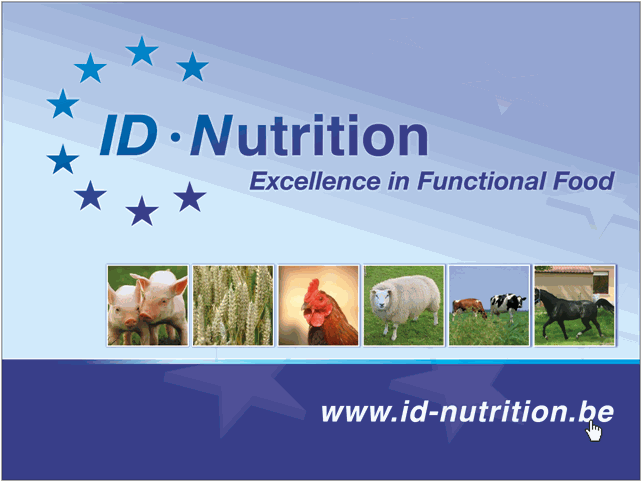 Own research
Our own R&D team daily optimizes and develops new products and concepts. Own animal trials and lab results provide us of all kind of data to continuously improve quality so we can offer our clients always the most innovative products.
Quality assurance
As FCA-certified company we do really care about quality very much and we continuously monitor the quality of our ingredients as well as our end products. By doing so, our clients always can trust on buying the best qualtiy on the market.
Technical knowledge
By our many years of experience and motivated people, ID-Nutrition has a lot of knowledge concerning nutrition, quality, legislation and management. Through independent consultancy we aim to help our clients with their technical questions.
Services
ID-Nutrition offers clients an extended package of own service tools. This unique collaboration includes feed formulation or optimization, nutritional consultancy, lab analyses, ration calculation, quality audits, trainings, veterinary services...