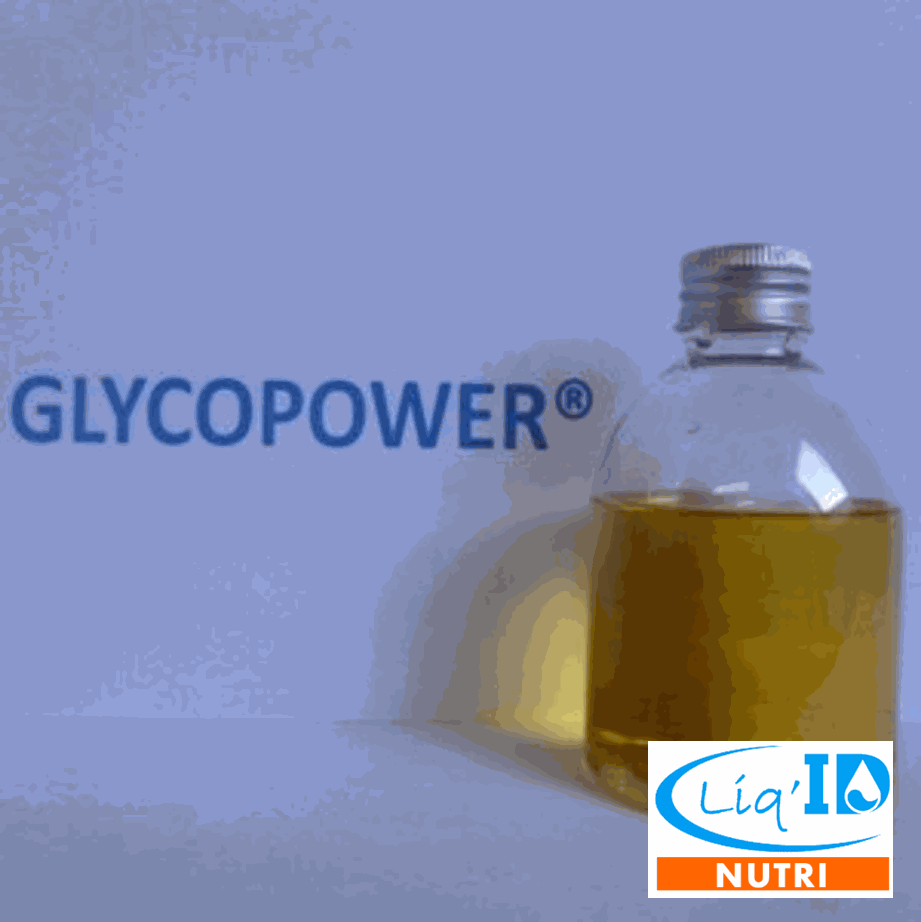 Glycopower
---
Tasty energy
---
Type: Liquid

Purified glycerin as tasty energy supplier
Crude glycerinis an liquid by-product of biodiesel production from vegetable oils. Depending on production process, it could contain different amounts of undesired impurities (e.g. salts, free fatty acids and methanol).
 
GLYCOPOWER is a purified glycerin and contains no harmful impurities. Due to its unique production process, GLYCOPOWER is a yellowish liquid with optimal viscosity and very attractive sweet taste. This ensures GLYCOPOWER is the best way to improve feed intake of all animals.
As direct and efficient glucose precursor, GLYCOPOWER is the best source to ameliorate the energy and glucose level of all animals. Glucose is the most important source of energy for the metabolism and is responsible for a better production, growth and fertility.                                                                                                                                                         
Benefits GLYCOPOWER
Contains no negative impurities

Improves feed intake by its sweet taste

Optimizes energy level as source of glucose